Sri Lankan custom agents seized 359 pieces of ivory originating from Kenya marked as plastic waste. The shipment was on its way to Dubai.
Wednesday, May 23rd 2012
 Sri Lankan authorities have seized 1.5 tons of African ivory marked as plastic waste and addressed to a buyer in Dubai, a customs official in Colombo said Wednesday.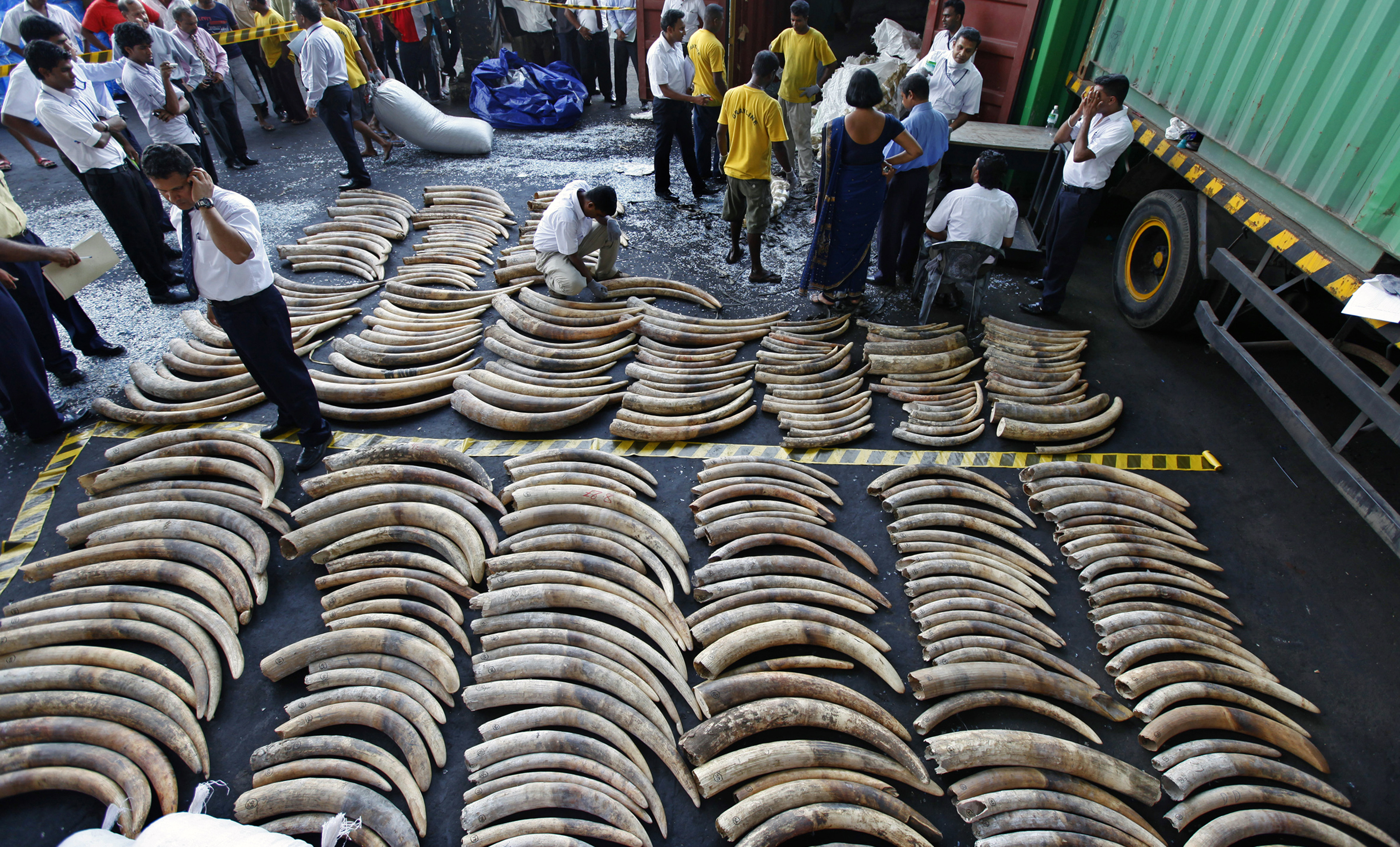 The container carrying 359 pieces of ivory had originated from Kenya and was going through the main sea port of Colombo when customs agents detected it following a tip-off, director Udayanath Liyanage said.
Read More: http://india.nydailynews.com/newsarticle/4fbd1ff4c3d4caba31000000/sri-lanka-seizes-dubai-bound-ivory