By Eoghan Macguire, for CNN
 Thu May 17, 2012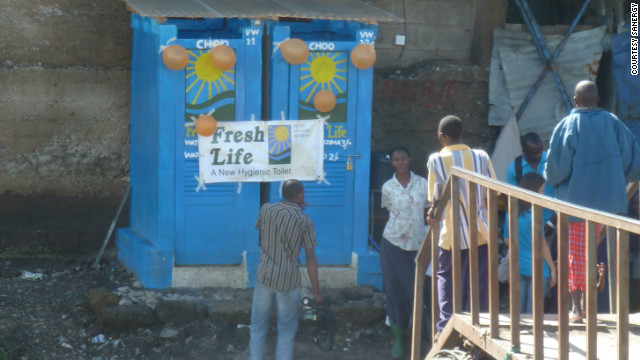 Sanergy aims to generate fertilizer from human waste and bring clean sanitation facilities to the slums of Nairobi, Kenya.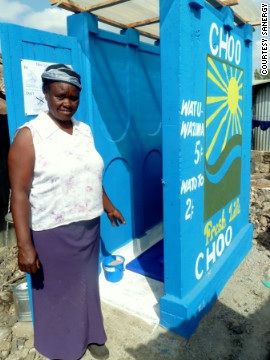 The project sees local entrepreneurs set up bathroom franchises, providing clean and safe toilets to local people at an affordable cost.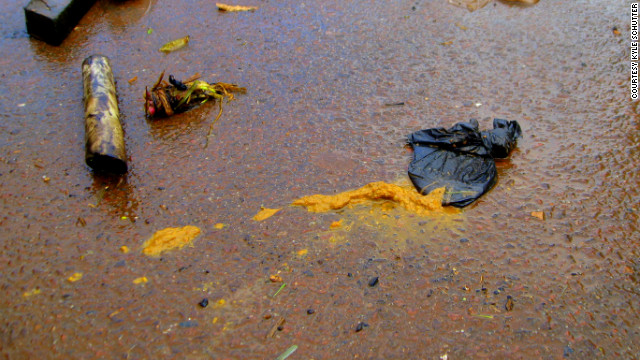 As a result, the 'flying toilet' — where a person relieves themselves into a plastic bag before throwing the offending item away in the street — is a common bathroom habit.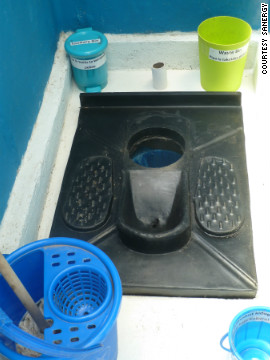 The interior of one of Sanergy's sanitation centers is far more hygienic and pleasant, says Auerbach.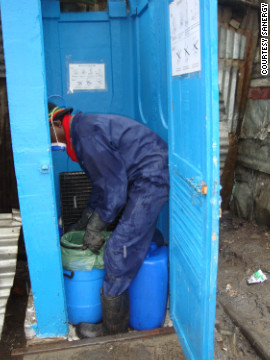 Each day, Sanergy employees empty and collect the waste deposited at the company's sanitation centers dotted across Nairobi.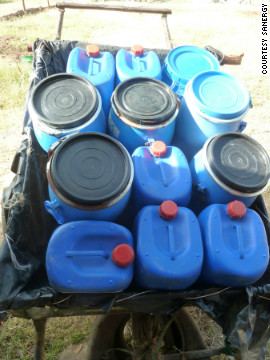 With of over 25 facilities now in operation, this can amount to quite a haul.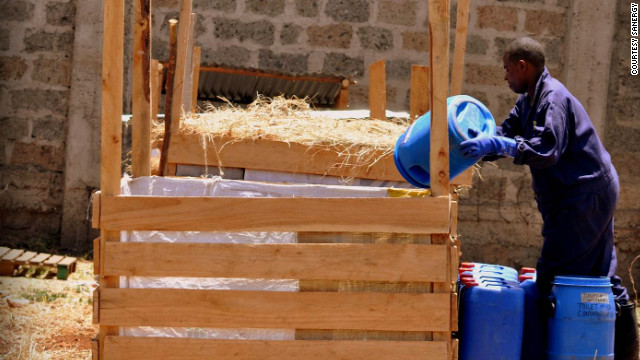 All waste is brought to a central processing plant where it is broken down before going through a transformation process.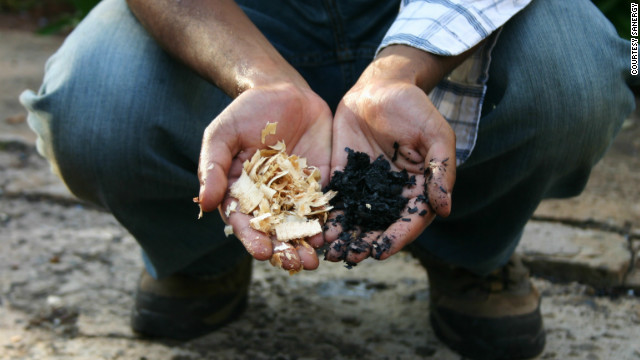 The result is a series of fertilizer and compost products that can be sold on at a profit to the local agriculture industry.
(CNN) — In the slums of the Kenyan capital, Nairobi, visiting the bathroom usually means one of two things; a trip to the local pit latrine or the 'flying toilet'.