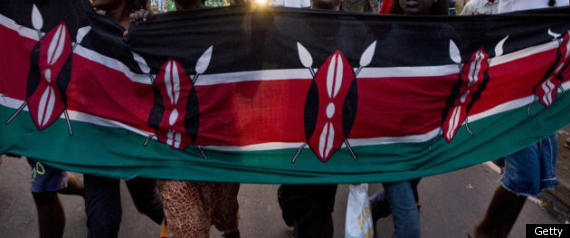 12/11/11 11  
Associated Press
GARISSA, Kenya — Twin blasts killed one police officer and wounded nine soldiers in northern Kenya on Sunday, local officials said, in the latest in a string of attacks since Kenyan troops crossed the border into Somalia two months ago.
One police officer was killed and three were wounded by an explosion in the Kenyan town of Mandera, on the border with Somalia, said district commissioner Benson Leparamorijo.
In a separate incident, nine soldiers were wounded as they moved between Wajir and Mandera, said Wajir district commissioner Kennedy Nyaiyo.
It was not yet clear who was responsible for Sunday's explosions. The incidents are the latest in a string of attacks against the military and other targets in Kenya since the Kenyan government sent troops into Somalia in October.
The Kenyan government said the incursion was a response to kidnappings and other attacks in Kenyan territory that it blamed on the Somali militant group al-Shabab. But since then military spokesmen have indicated it was a long-planned operation that they hope will bring peace to Somalia and help secure Kenya's borders.
Kenya has been conducting air raids on several Somali towns, and on Sunday the International Committee of the Red Cross said that a Kenyan air strike had damaged an empty nutritional center run by the Somali Red Crescent Society in the southern Somali town of Bardhere, 250 miles (400 kilometers) west of the Somali capital. The facility was damaged but there were no casualties since it was empty at the time.
Somalia has not had a functioning government for more than 20 years. Currently al-Qaida-linked Islamists are fighting the weak U.N.-backed government, which only controls the capital with the help of more than 9,000 African Union soldiers.